Jim Passé
Founding Attorney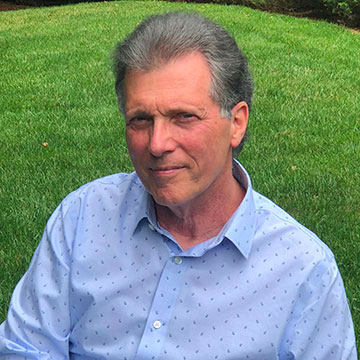 Jim's experience as a patent lawyer includes over 35 years in all aspects of the preparation and prosecution of US and foreign patent applications, as well as all forms of patent opinions and strategic advice. Because of his varied background, he has accumulated technical expertise in most areas including life science, medicine, mechanics and production, electrical engineering and electronics, computer-related, and business methods. As a result, Jim is well versed in strategies for developing, managing, and leveraging product patent portfolios to maximize a client's business objectives.
Prior to founding Passé Intellectual Property, LLC, Jim served as head in-house patent counsel for both small companies and divisions of large multi-national companies such as, G.D. Searle, Genencor International, Rhone Poulenc, BASF, and Xsira Pharmaceuticals. Some of Jim's more noteworthy accomplishments are working on the NutraSweet (aspartame) and Frontline (fipronil) patents, working on the Transfluor (GPCR assay) Nobel-winning technology, being a co-counsel for the first US patent extension, drafting the first issued patent to a genetically modified enzyme sequence, and working on the RhinoWare Door Barricade patent application.
Jim received his Juris Doctor degree from the Illinois Institute of Technology's Chicago Kent College of Law in 1979 after gaining his Bachelor's in Pharmacology from the University of Illinois in 1974. He is a licensed attorney in the states of North Carolina, Michigan, and Illinois. He is also nationally registered to practice before the US Patent and Trademark Office. Jim is a proud member of several associations including: the American Board Association, American Intellectual Property Law Association, Federal Circuit Bar Association, Triangle Intellectual Property Law Association, North Carolina Bar Association, and more.
Contact Us
Your next step is to call or email to set up your
Free initial attorney consultation.
1717 Brassfield Road, Raleigh, NC 27614